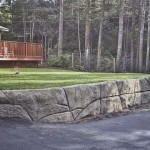 At Countryside Creations Inc we offer a wide range of landscaping services to enhance the look of the outside of your home or property. Whether it be a simple remodel, or a full on landscaping project, Countryside Creations Inc has the experience and skill to fulfill your dream project. We work with all of our clients from the beginning planning stages, all the way until the project is complete.
For more information on our Landscaping Services please call us at
(707) 937-2235 or (707) 357-4150 and feel free to browse our online photo gallery.